Mapa Professional invite you to its Master Class - REPLAY
Mapa Professional invite you to its Master Class - REPLAY
Learn about the new ESD (Electrostatic Discharge) protective gloves, designed to protect sensitive electronic devices/products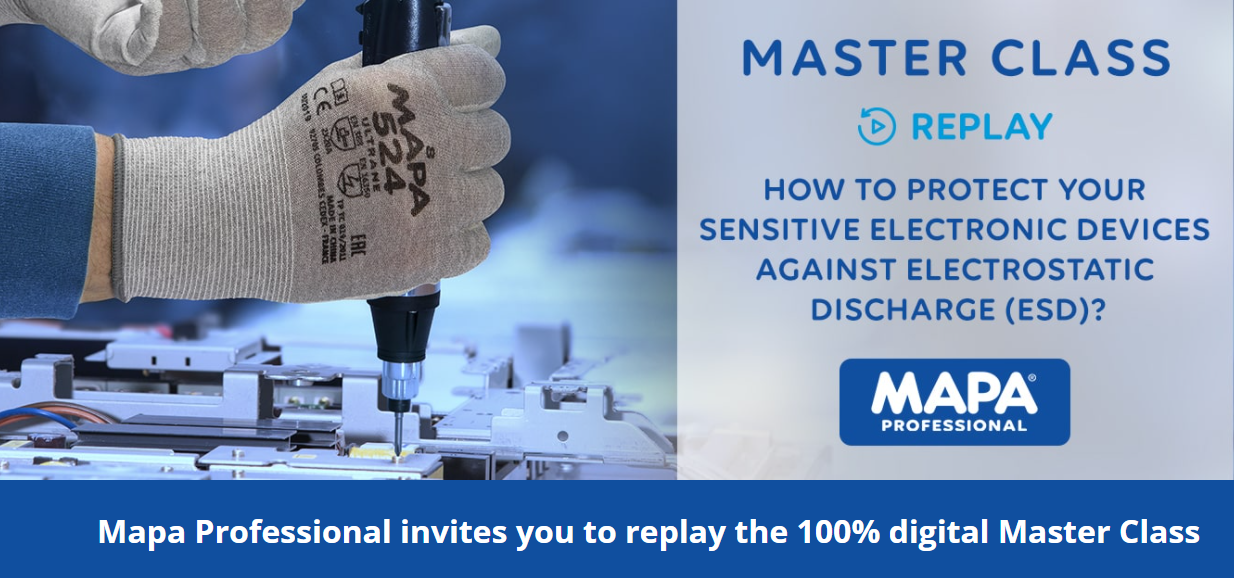 MAPA Professional is pleased to invite you to join its MasterClass about:
How to protect your sensitive electronic devices against electrostaic discharge (ESD)!
Sign up for watching the replay of the on-line Mapa Professional MasterClass facilitated by Hélène Brunaud-Fougnies, Mapa marketing manager, and Béatrice Deffrenne, Mapa R&D engineer.
This 30 minute on-line webinar will address the following topics:
What is ESD?
Gain insight into EN 16350 and EN 1149 standards on electrostatic properties for protective gloves
Reevaluate your processes to help prevent ESD risks with Mapa Professional solutions
Interact with Mapa Professional experts online.
You can now access the replay by clicking here below:
How to protect your sensitive electronic devices against electrostatic discharge (ESD)? | MAPA Professional (masterclass-mapa-pro.com)
We look forward to seeing you there.
To contact us
If you would like to ask us a commercial question about our products or if you would like to have more technical information about our gloves and their use, please fill out one of the forms proposed below.


Documentation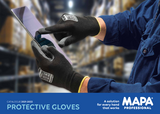 Mapa Professional Catalogue
Online reading
English - 2022
All documents
More news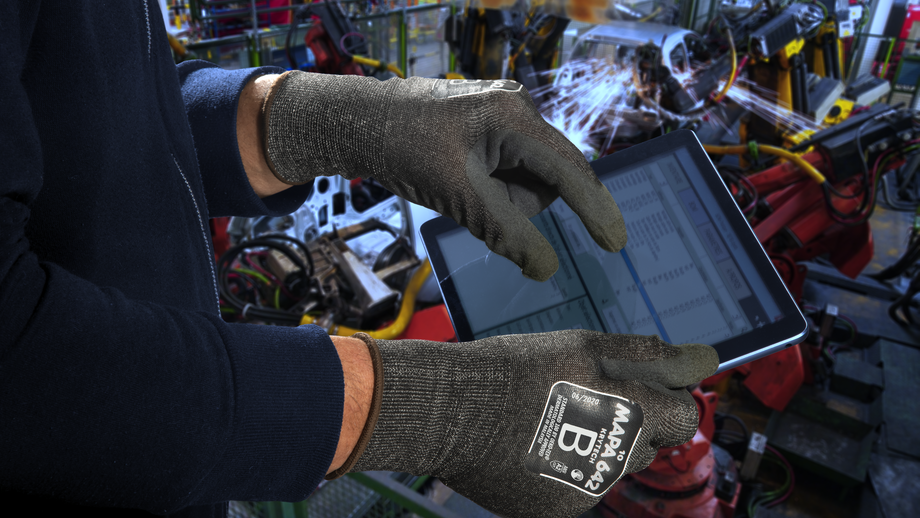 Discover MAPA Professional selection of protective gloves for handling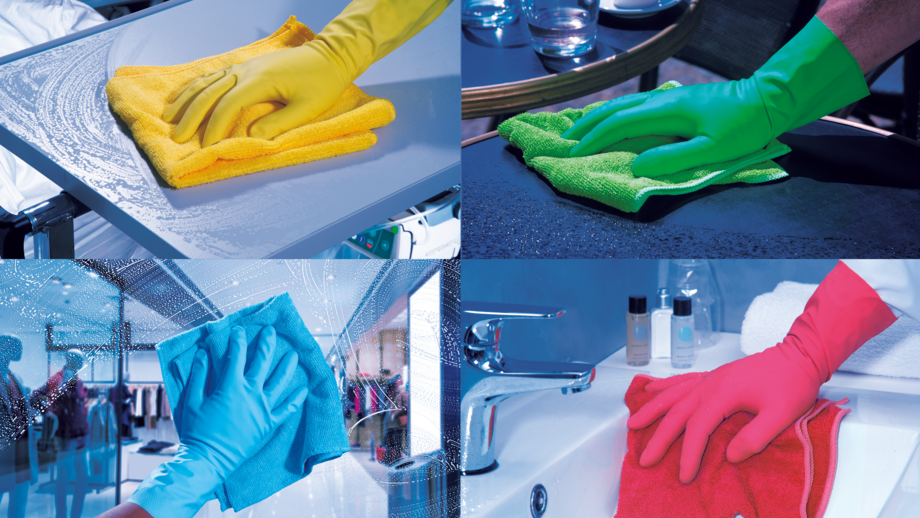 Did you know that colour is the most effective way to avoid
cross-contamination?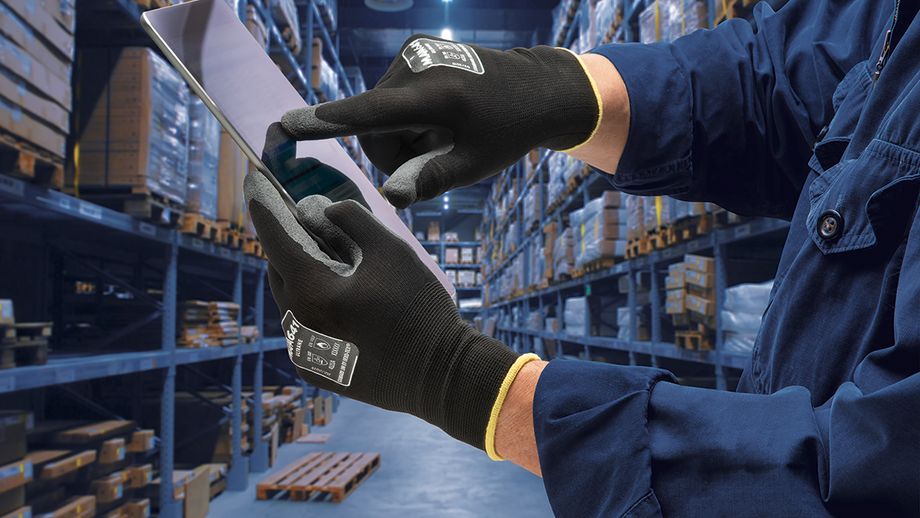 Use your touchscreen device without removing your gloves and keep your hands protected.