How to take off reusable gloves safetly
How to take off reusable gloves safetly
Mapa Professional guides you step by step to remove your reusable gloves safely and protect you from chemical* or biological* hazards.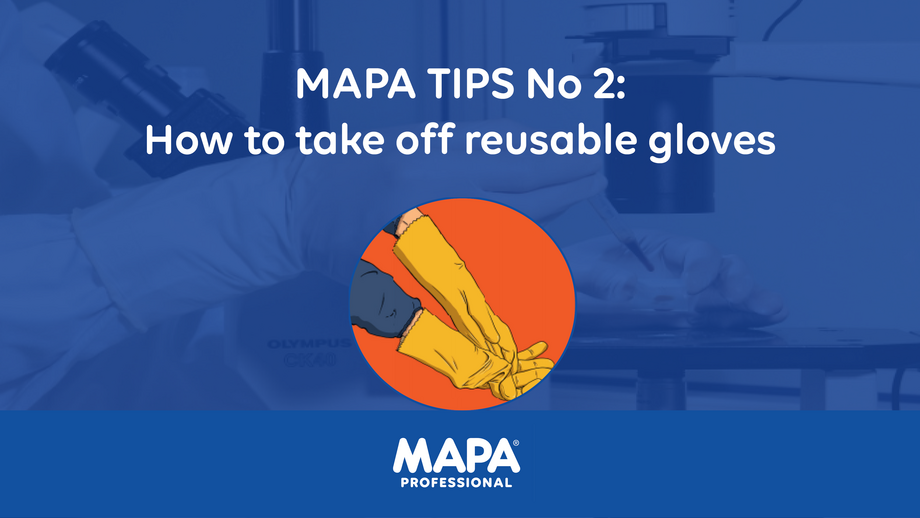 To be better protected, learn with MAPA Professional how to take your reusable gloves off in the correct way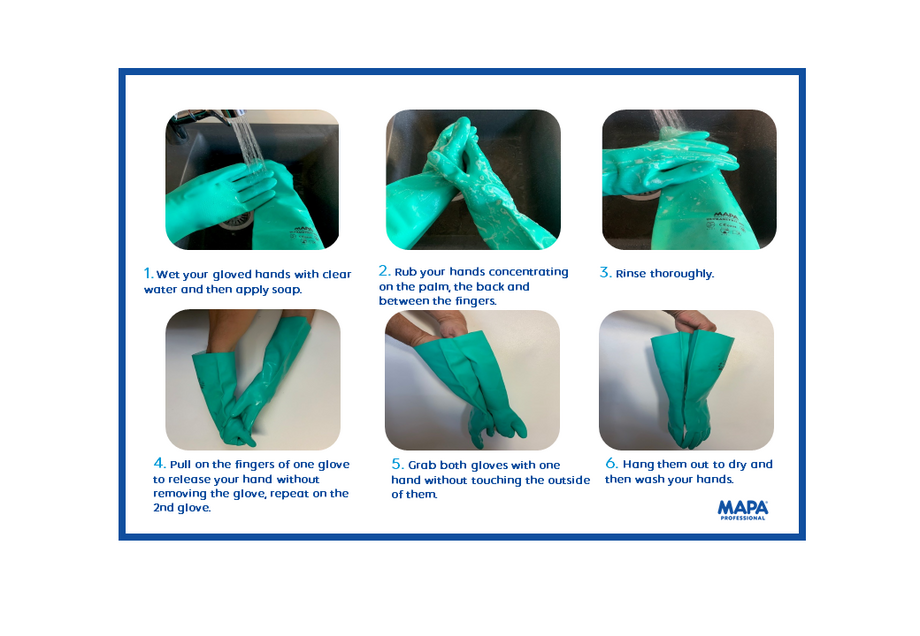 Follow all the actions as shown in the picture below and remember:
The gloves are personal. Do not lend them to another person. You can identify them with a marker at the top of the cuff for example.
Put your gloves on with clean & dry hands
Inspect the gloves before using them
Avoid jewellery & long nails
Wash your gloves (to avoid risk of contamination)
Take off your gloves if they are damaged and dispose of
* Depending on the glove you use, please see the technical data sheet to know the proper use & the standards
To contact us
If you would like to ask us a commercial question about our products or if you would like to have more technical information about our gloves and their use, please fill out one of the forms proposed below.


Documentation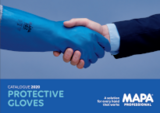 All documents
More news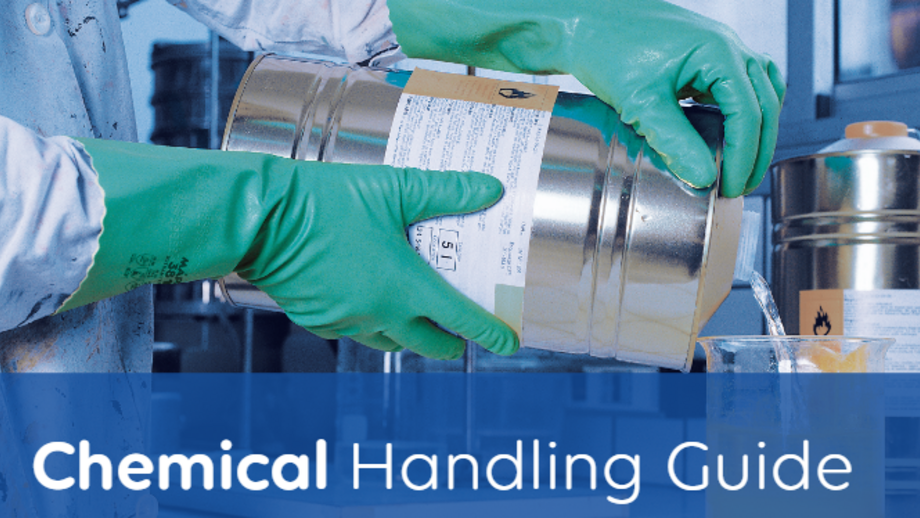 For hand protection adapted to every industry according to the chemical risks encountered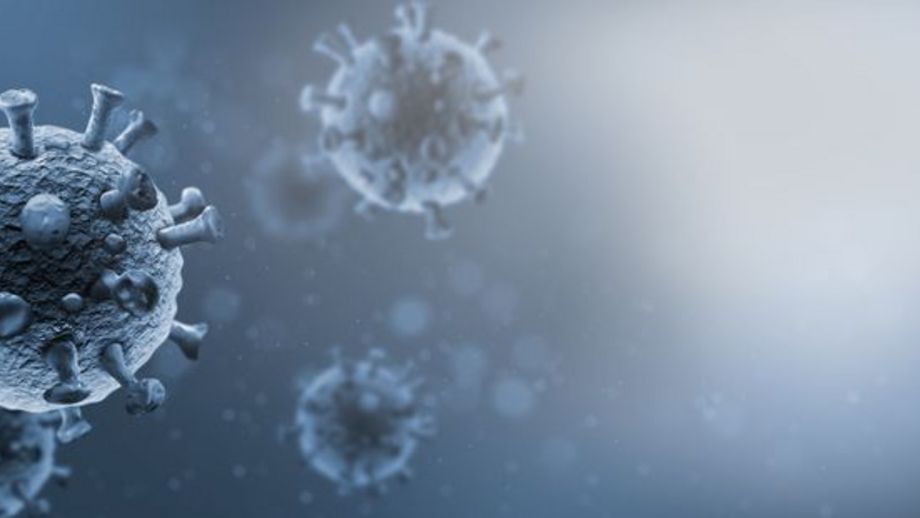 Mapa Professional keeps you informed about Covid-19 situation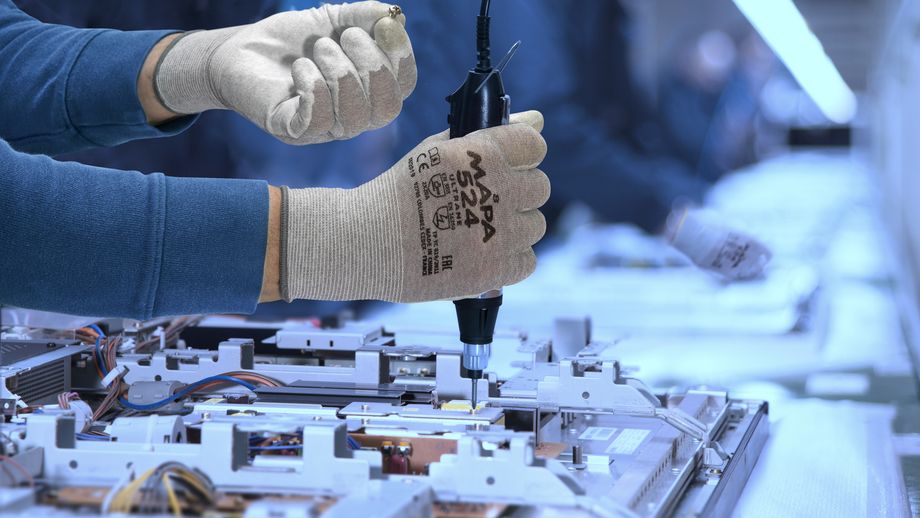 Especially designed for protection of electronic device from ElectroStatic Discharge (ESD)